Gayle V's Best Ever Grilled Cheese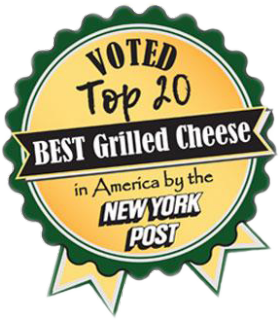 These are all the vendors I source my ingredients from.
Almost all of them can be found at the Green City Market in Chicago.
Prairie Pure Cheese

Belvidere, IL
All of the cheese! Now using milk from the Hildebrandt Family Farms.
Visit Site
Nordic Creamery
Westby, WI
Bennison's Bakery
Evanston, IL
Mick Klug Farm
St. Joseph, MI
Apples, peaches, blueberries, tomatoes and more
Visit Site
Jake's Country Meats
Cassopolis, MI
Ham, pork sausage, bacon, chorizo and chicken
Visit Site
TJ's Free Range Poultry
Piper City, IL
Dunek's Pure Maple Syrup
Hillburro, WI
River Valley Ranch
Burlington, WI
Five cheese garlic spread, Heirloom tomato salsa and fresh mushrooms
Visit Site
Underground Meats
Madison, WI
Bushel & Peck's
Monroe, WI
Raspberry jam, pickles, Cherry Bomb Hot Sauce and more
Visit Site
Three Sisters Garden
Kankakee, IL
Iron Creek Farm
LaPorte, IN
Hillside Orchards
Berrien Springs, MI
Wholesome Harvest Farm
Fort Atkinson, WI
Finn's Ranch Buchanan, MI
Also a supplier of my eggs, Finn's has also been an occasional source for chicken and pork.
Visit Site